Hi everyone,
Available for purchase is a used zither inherited by a couple in Maryland. See photos below. I've had a look at the instrument myself and can note that it is a functional, light-weight instrument on the smaller end of the zither spectrum. The tones are in the sweet/mellow/subdued range, the fretboard action is very light, making it a good beginner instrument, it is essentially intact except for some veneer just below the tuning knobs of the fretboard which has chipped off, otherwise no warping/cracking noted. It posesses a full set of strings that have been well-used and may have about 6 months of light wear left before requiring replacement. It comes with a wooden carrying case and several tuning keys. No date or label is present, former owner possessed zither for 20+ years. Asking price is $150 or best offer. Interested parties may email Chuck Haskins at
thezu@verizon.net
Attachment: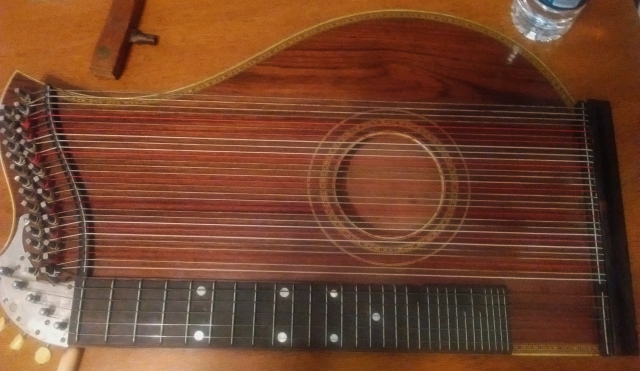 Zither sale (640x371).jpg [ 360.07 KiB | Viewed 257 times ]
Attachment: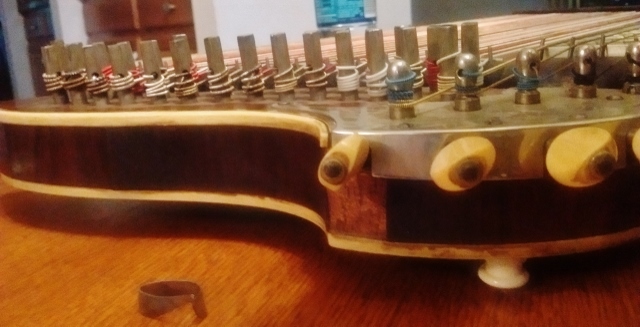 zither sale chip (640x327).jpg [ 330.38 KiB | Viewed 257 times ]
Attachment:
zither sale back (424x640).jpg [ 336.43 KiB | Viewed 257 times ]
_________________
"It's what you do with what you've got that counts."