Not sure if this is the correct location to do this, so forgive me in advance.

I am the granddaughter of a Zitherist, Karl Schinkel, that taught zither in Bavaria. Opa was a dual income producer. By day, he ran a bookbinding store. Then in the afternoon when school let out, he would teach zither, flute and oboe to the young population. At night and weekends, he played in an orchestra. So in reality, he was a professional musician who had to hold a day job during the depressed time in Germany.

When my mother's estate was cleared in the 2000's, I "bought" Opa's zithers from the estate. I now have a Meinl and another zither. It requires reglueing. I took this one to both Dusty Strings, as well as Bishofsberger Violins here in Seattle, to ask if any of them had the capacity to steam and then reglue. That would be "no."

Several years ago, I bought strings from zitherist Jane (?) to restring the Meinl. I even wrote back and forth with Herr Meinl's daughter who confirmed to me the Feb 12th date just prior to the WWII war that Opa had ordered the zither. It was an interesting process to learn about and the path the zither had taken on its way into my hands!

So, now it's Feb 6, 2017. Short of Sebastian Fichtl up in B.C. Canada, Ron Bracklow located in San Jose, and our mutual friend, Don Tsusaki, I don't know anyone on the west coast who plays or who would be able to provide formal lessons now and then. Does anyone know of an OLD TIMER zither player? How about someone younger who might've learned from one of you in another part of the US? Ideas for me? Is there a step by step video with very close up images of finger positions? Like, it's not available to my understanding, on YouTube. If you know of one done in German or Austrian, I am interested as I speak and understand the dialect.

I've just found the lesson book I bought, to be a little confusing. Has anyone ever put stickies along the fingerboard to help memorize where the different notes are or which string is which? Any tips?

Many thanks for your input!
Rita Harris - Seattle, WA
Attachments:
File comment: Short lady on right, is Elfi Bring, daughter of Karl Schinkel of Prien am Chiemsee.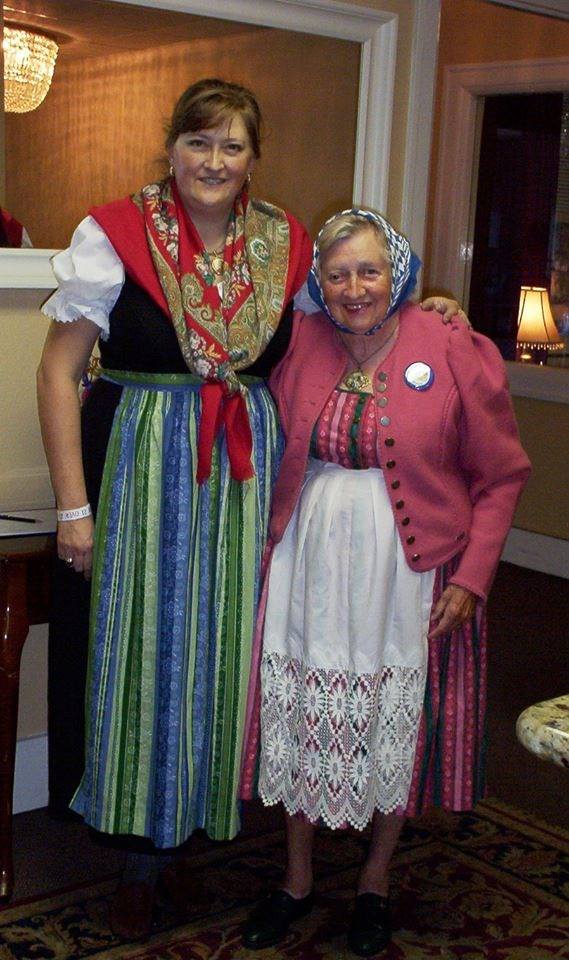 00.jpg [ 87.28 KiB | Viewed 275 times ]