I always wondered why in all Zither Books for Beginners (at least in the ones I have) there is no visualisation of the accompaniment strings logic.
Couldn't believe that no author of a Zither book had done this.
So I did some some internet recherche and I would like to show you what I found: a very interesting publication by Max Roller from 1881.
For me Roller is really avantgarde!
Imagine more than 100 years ago he published this illustration called "Major, Minor and Seventh Chords on the Zither"
which is exactly what I was looking for - a systematic overview of all chord formulas on the Zither.
Ever since I found that visualisation I use it a lot.
Here's an overview of Max Roller's sheet from 1881.
I just added a little color for a better orientation.
Attachment: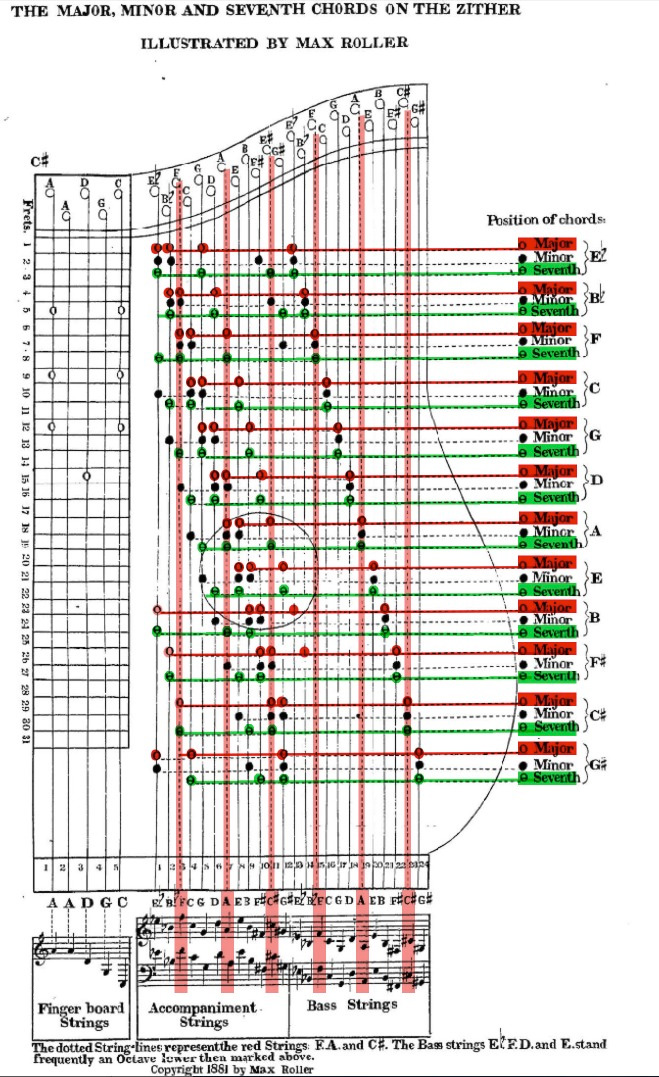 MaxRoller_ChordVisualization1881.jpg [ 304.58 KiB | Viewed 454 times ]
Inspired by that, I also designed some new color schematics as a worksheet for the most common Zither chords which I am posting here, too.
Attachment: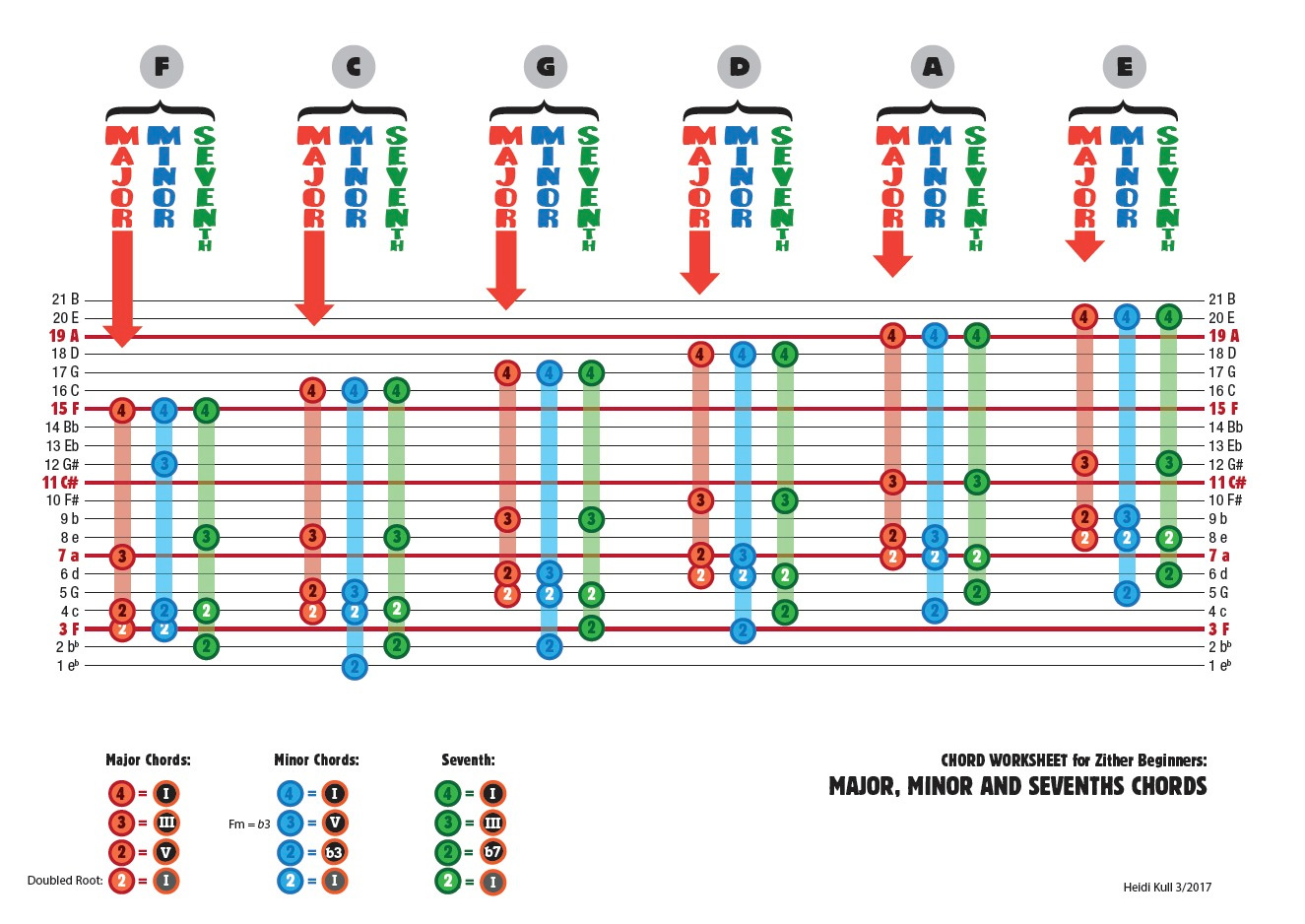 MajorMinorSeventh_hk.jpg [ 295.47 KiB | Viewed 454 times ]
Good zithering.
Have fun! Greetings, Heidi
@Rudi: hope you like that, too!
PDFs for download:
Attachment:
MaxRoller-MajorMinorSeventh1881.pdf [516.96 KiB]
Downloaded 30 times
Attachment:
MajorMinorSeventh.pdf [472.34 KiB]
Downloaded 32 times